OVERVIEW
This document is intended for those users who wish to make instant Naira payments for the purchase of SMS credits through our SMS Gateway using Visa Card.
INTRODUCTION
SMSLive247.com has resolved to bring convenience to its consumers through the online payment system. It supports processing payment using any Nigerian bank issued Visa Card. This initiative would enable customers purchase bulk SMS from the comfort of their homes, offices and even cyber-cafes, no more queues in the various banking halls to make payments. The following sections have been designed to assist you in learning how to use this payment system more effectively.
VISA CARD PAYMENT REQUIREMENTS
In order to make use of our online payment system, you need the following:
• Open an account with www.smslive247.com
• A Visa Card from any of Nigerian banks.
• Availability of funds on the card.
• Internet access to log on to SMSLive247 website to make payment.
PAYMENT VIA VISA CARD
Please follow the steps below to pay with your VISA Card.
1.

You must have registered on smslive247.com. Next, login to your account.
2. Click the ''Buy SMS'' link on the top right of the page as shown below.
3. Next, type in the ''Quantity to Buy''. The minimum volume you can purchase is 100 SMS units.
4. Importantly, click on your payment method, "Visa Naira ATM Card"
5. Click on the ''Buy Now'' button.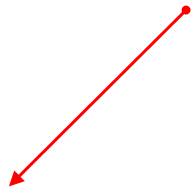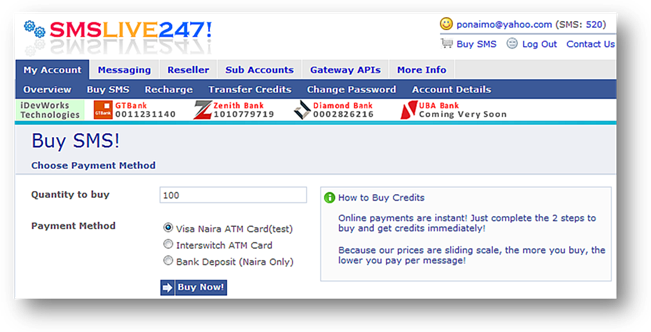 6. A page is displayed showing the details of the purchase to be made.
7. Click on the ''Pay Now'' button.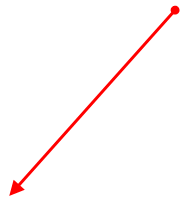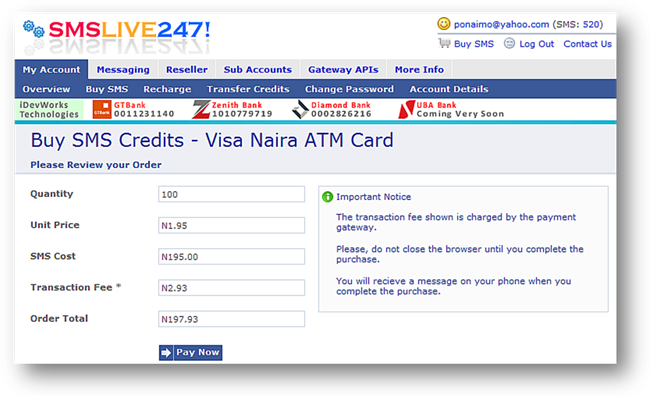 8. Next, use the on-screen keypad to type in your PAN and CVV2 (CVC2) details which are both explained below.
9. Then, your name and the expiry date for your card.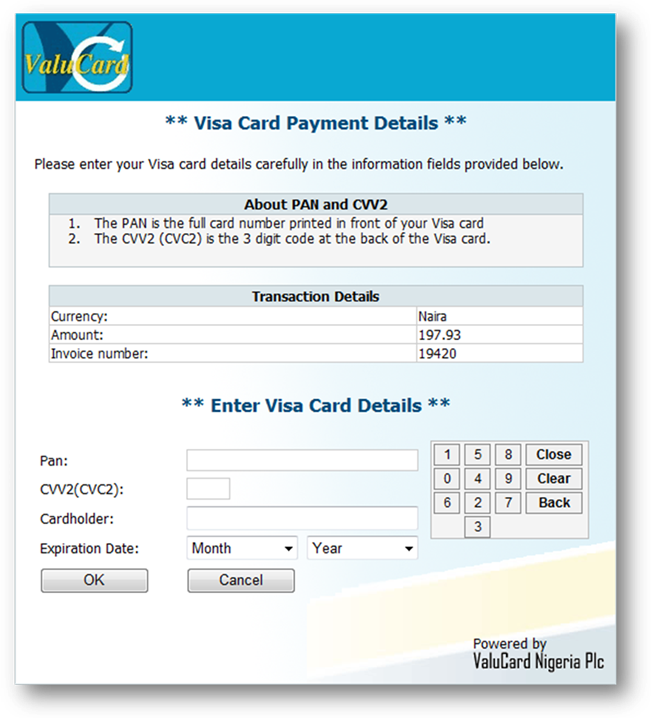 10. Below is a brief description of what the requested Visa Card Details mean;
a. The PAN is the 16-digit card number imprinted on the front of the card.
b. The CVV2 (CVC2) is the 3 digit code at the back of the Visa card near to the card holder's signature strip.
c.  The Cardholder refers to the full name of the card holder printed on the card.
11. Click on the "OK" button to finalize payment.
Visa Card will process your transaction and once completed, SMSLive247 will connect to Visa Card to query for the status of your transaction.
If the transaction was declined by Visa Card for whatever reason, you will be notified with a message right on the web page. SMSLive247 will redirect you to the recharge page as shown above where you will have to re-enter card information.
If the transaction is successful, within a few seconds SMSLive247 will instantly confirm your payment as shown below and your account will be recharged automatically with the number of SMS units you purchased.
You will be sent a confirmation text on your mobile phone as well as email receipt of the purchase.
Thank you for using the SMSlive247.com VISA Payment.
CONTACT DETAILS:
Phone: +234 (0) 706 – 717 - 7752
Fax: +234 (0) 807 – 383 - 4331
Web site: www.SMSLive247.com
E-Mail: info@SMSLive247.com